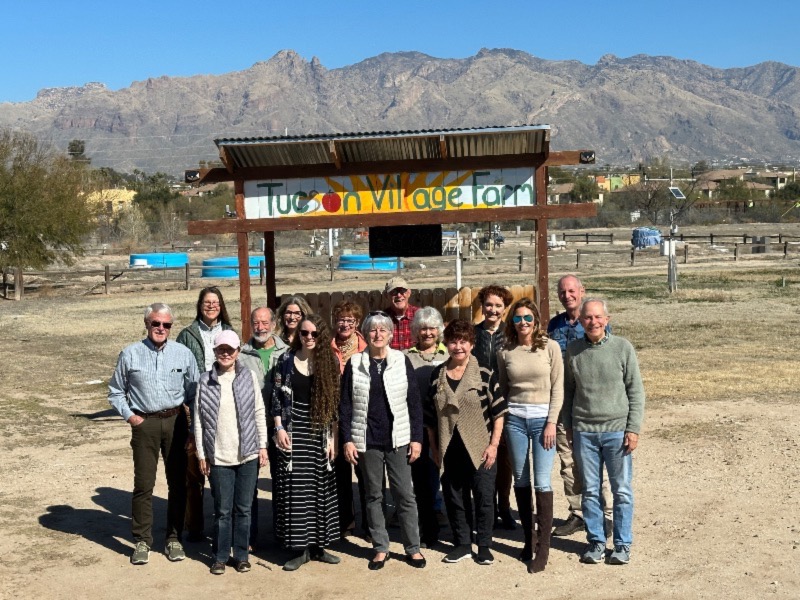 Tucson Village Farm benefits from having a dynamic, engaged, and experienced Advisory Board.  Dedicated to our mission, the Board works tirelessly to guide our team toward programmatic and financial sustainability of the organization on every level.
Current Board Members:
Susan Kentosh (Board Chair)
Kathy Alexander
David Benton
Steve Gottlieb
Robin Kropp
Barbara LaWall
Nancy Laney
Paul Lindsey
Elijah Parent
Sadie Parent
Kuumba Piazza
Bassil Ramadan
Amanda Ruboyianes
Richard White
Ann Wilds
Cliff Wood
Curtis Jones
For more information about the TVF Advisory Board, please email: esparks@cals.arizona.edu
Hats off to them!